Your ads will be inserted here by
Please go to the plugin admin page to paste your ad code.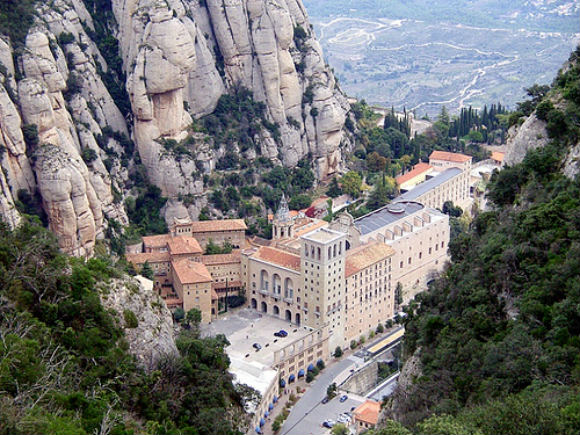 Today was a really interesting day and a very good look into some local and non-historical sights. YOU. All three of us promised ourselves that we would get up early and go do stuff but guess what happened. We all woke up at 1 o'clock, again. We got ready and left to go do stuff. Our plan for today was to go see this mountain called Montserrat. HAVE. We talked to concierge and our choices were to take a guided tour or to go on our own. I insisted to go on our own because I really wanted to be able to do our own stuff and go and the tram and trails. BEEN. To go by ourselves we had to take the metro. So you know how it's April fools? My dad was very grumpy the whole way to the metro and kept grumbling stuff about food. FOOLED. My mom and I got in a bad mood but the second we stepped into the restaurant what did we hear? APRIL FOOLS! BY. We all laughed (well, everyone but my mom) and got on with our day. We took two metros to get to where the train to Montserrat would be but guess what happened. We had just missed the last train. A.
It was a bummer but we decided to go to this really famous park called Parc Guell. We had to walk up this very high hill but it was a good thing we did. BLOGGER. The park had beautiful scenery and was designed by Gaudi as well. After enjoying the park my parents were ready to go eat but I had a bright idea. In a Barcelona travel guide, there was a picture of a maze that caught my interest.THAT. I begged my parents to go and they finally agreed. LIKES. Not only did we get through the maze but we discovered this beautifull garden that was at the end of the maze. My parents were actually happy that we went.
After this excursion we were all very hungry so we wanted to go eat. We all were a little sick of tapas and wanted a change so we found an Indian resturant in the Las Ramblas district. PRANKS. We ate soo much that we felt like exploding. You know what they say, you can take an Indian out of India but you can't take India out of an Indian.
Well that was Day #3 in Barcelona. By now you probably know what I'm going to say but I'll say it anyway, tune in tomorrow for the next set of adventures in Barcelona!!
P.S. Did you see random words in bold. Put them all together and…… (do not read next line until all put together)
APRIL FOOLS!!!!!!! You have been fooled by a blogger that likes pranks.
Comments
comments